Leadership with vision, experience, and a record of delivering impactive solutions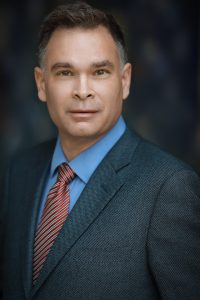 25 years experience providing the Defense and Homeland Security sectors with decision analysis and program execution leadership.

Led enterprise-level studies and analyses chartered by senior Joint, Service, and Agency leaders.

Led the development of approaches, models, and tools that have impacted DoD, DHS, and multinational organizations, capabilities, missions, and budgets.

Founded, led, and grew a business unit of 150 staff and $20M in annual revenue, as an executive manager for a top defense contractor.

Led numerous market development and proposal efforts, including large scale IDIQ and A&AS contracts.

Led strong cross-contractor teaming relationships, from bid and proposal stage through successful project execution and delivery.

Former West Point Economics Assistant Professor, Infantry Brigade Combat Support Company Commander, and Army Intelligence Officer.

MPA, Economics, Princeton University.

MS, Operations Research/Systems Mgmt, University of Southern California.

BS, International Relations/Engineering Mgmt, US Military Academy.
Fifteen years experience in the Defense and Homeland Security sectors providing capability, program, and portfolio analysis and management services.

Former senior manager at a Top 10 government contractor, leading efforts in strategic planning, and policy analysis, development, and implementation.

Led the creation of program evaluation processes and tools adopted and mandated for enterprise-use by the Navy and elsewhere within DoD and DHS.

Led US and multinational assessments of force structure and operational capabilities, influencing employment concepts and helping drive policies and budgets.

Developed portfolio optimization processes and tools that enabled DoD to redirect hundreds of millions of investment dollars toward urgent operational needs.

Successful in developing winning capture teams and leading integrated cross-contractor proposals.

Experienced author and color team lead of technical, price, and management volumes for large IDIQ and standalone contracts.

BA, Business Administration from the University of Mary Washington.

University-trained and certified Six Sigma Black Belt (University of Texas, Austin).